The Sellaronda tour
The Sellaronda tour
The valleys and passes round the mighty Sella mountain stock in the Dolomites, UNESCO Natural World Heritage Site, is a highlight and a must-do for every enthusiastic biker. This tour is a mixture of rough peaks, gentle alpine pastures, paths, forested roads and thrilling single trails. Discover the world-famous Dolomite tour as a difficult tour challenging especially your physical condition if you do it in a counter-clockwise direction. In a clockwise direction you face four challenging mountain passes.
Route: Corvara - Campolongo pass - Arabba - Passo Pordoi - Passo Sella - Passo Gardena - Colfosco - Corvara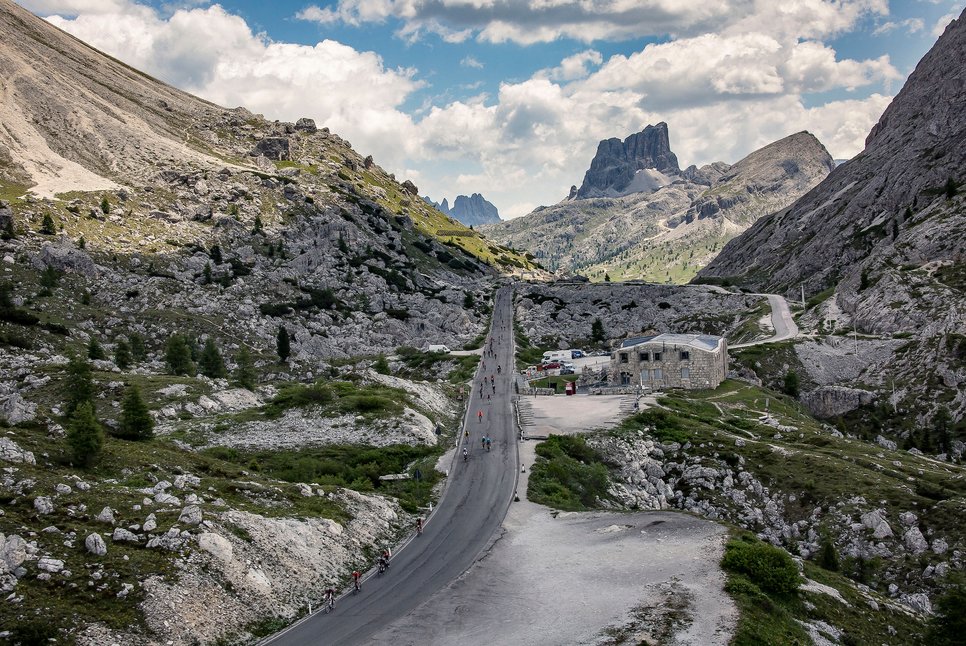 The Fedaia - Marmolada tour
The Fedaia - Marmolada tour
This tour leads across the Ladin Dolomite valleys of Val Badia, Livinallongo, Fassa and Val Gardena and faces the Marmolada glacier. The tour stretches on curvy mountain roads with steep ascents and dynamic descents. The fabulous view the tour offers makes you forget the efforts.
Route: Corvara - Colfosco - Passo Gardena - Passo Sella – Canazei – Alba – Passo Fedaia - Malga Ciapela - Rocca Pietore - Digonera - Arabba - Passo Campolongo - Corvara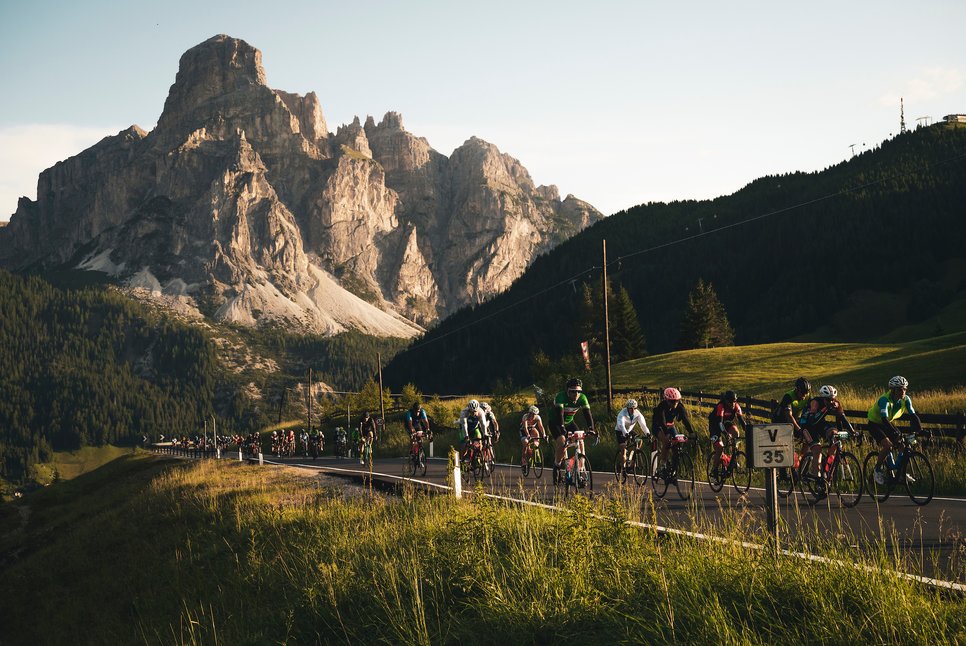 Gardenaccia freeride biking
Gardenaccia freeride biking
A real adrenaline thrill on two wheels is awaiting you in the Dolomites of Alta Badia. Freeriding is a technically challenging form of mountain biking. If you seek exactly this thrill, the Gardenaccia is the right choice, as it offers a freeride trail. Available are two courses of different degrees of difficulty. The Gardenaccia chair lift at La Villa takes you to the start at 1,750 m a.s.l.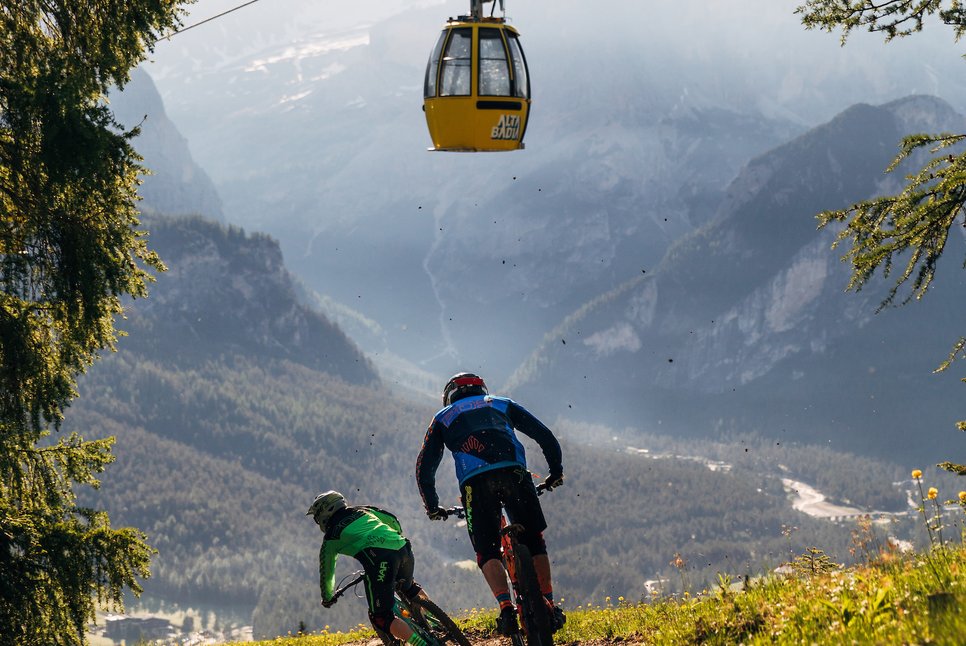 Tre Cime di Lavaredo tour
Tre Cime di Lavaredo tour
Experience the beauty of nature and the famous Dolomites in the UNESCO Natural World Heritage Site. This challenging tour takes you past the so-called "pale mountains". Trails, mountains roads, forested trails and thrilling descents, this is what the tour has to offer. 
Route: San Cassiano - Passo Valparola - Passo Falzarego - Pocol - Cortina d'Ampezzo - Passo Tre Croci - Lago di Misurina - Rifugio Auronzo - Carbonin - Cimabanche - Fiammes - Cortina d'Ampezzo - Pocol - Falzarego Passo - Passo Valparola - San Cassiano